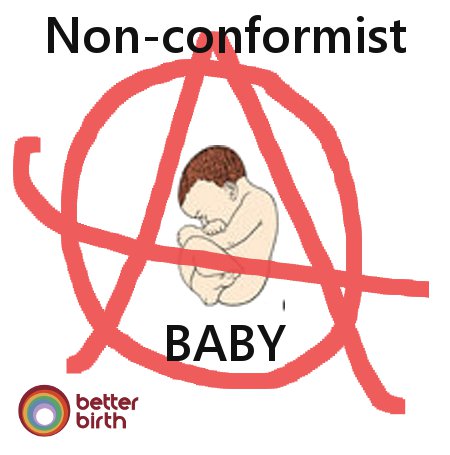 Let us pretend for a minute your baby is breech and it will not turn
Probably your reaction to the news your baby is breech will depend largely on how your caregiver feels about it. Some midwives, for example, treat the breech baby as just a variation of normal and nothing to be worried about. Most US obstetricians treat it as an automatic c-section (also saying there's nothing to worry about). Some areas of the country are more breech friendly than others.
Your chances of having professional support for a vaginal breech birth in large part come down to geographic lottery.
If you don't want a c-section, are worried about having a vaginal breech birth, or are just looking into the options, you are likely to encounter a great deal of folk-anxiety. There is a lot of nameless anxiety circulating around vaginal breech birth in much of the western world. For the most part, nobody will really say why, explain the mechanics, or give you any options. They just believe it is dangerous. Your questions, if you are able to ask them, may be met with indifference, impatience, condescension, or worse.
You have the right to know the things that your doctor knows about your breech baby, and to know that there are many things s/he doesn't know.
You may have been labeled a "high-risk" pregnancy now. Scare-tactics, horror stories, and threats abound in the obstetric handling of breech mothers. You may be anxious and feeling lonely. On top of all that, it really is not easy to find comprehensive information on breech babies to help you make decisions and relax. Glad you are here! Look around for help in these departments.
Try not to let the news ruin the usual end-of-pregnancy excitement and agonize over options. A lot has been said on the topic of "stubborn" breech babies (who won't turn) with highly anxious or stressed mamas. Read and ponder, relax, but also don't be afraid to get what you believe is best for you and your baby.
Learn more with the Breech Baby Handbook.