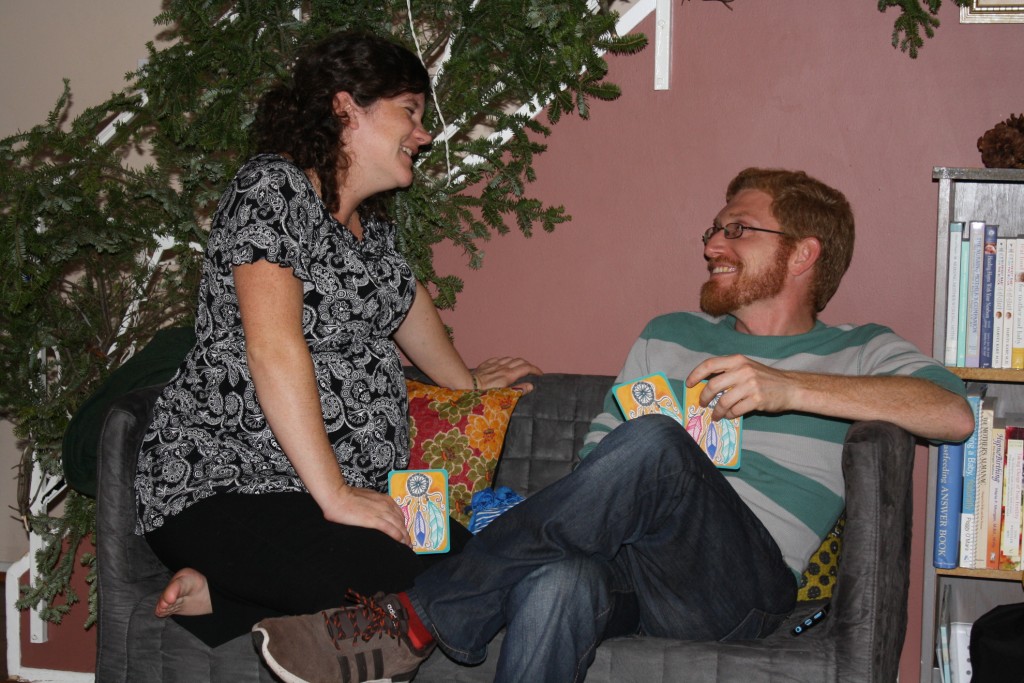 This approach gives you that profound, calm, and awesome experience you hear about. My first birth was of course wonderful because I ended up with a healthy baby boy, but it was more stressful and painful (and I had an epidural the first time).Alex G.
I love how much we were able to laugh at things. Becoming a parent is scary and facing the fears of giving birth can be overwhelming, but in class everyone felt calm and we were all able to laugh together.Leah
I appreciated having the space to decide for myself what was working or not working for me. I found the visualizations not as helpful as I expected, but the light touch massage was awesome. Lauren's attitude about controversial topics was refreshing. I made great friends.Mary H.
Exercise for healthy pregnancy and easier birth
Nutrition for healthy pregnancy and easier birth
Choosing the best care provider for your needs
The science behind normal birth
Getting to know your mama hormones
Training in relaxation, hypnosis & comfort measures
Support, tips, and confidence for partners
Help navigating interventions
Workbook
Phone & email support as needed
Class was AMAZING! I seriously don't think my husband and I would have made it through labor naturally as well without this class.
-Faith B.
A natural childbirth was so important to me and the skills and knowledge I learned helped us to stay even-keeled throughout labor. My husband did an amazing job in helping deliver the birth of our daughter, and I definitely owe it all to Lauren and her class.Sarah D.
As the husband I found the class extremely informative and helpful. For those doing natural birth, this class is definitely worth every penny. Lauren had a lot of experience and knowledge that made delivery all the less stressful (at least for the husband). Jesse S.
We were prepared for all the questions we got asked at the hospital and were able to have a calm birth. I didn't feel like there was anything we were unprepared for. The class was very comprehensive and we were able to make the class personal.Rosalie H.
Not local? Interested in online classes? Contact me for a coupon and FREE supplementary materials from Better Birth.