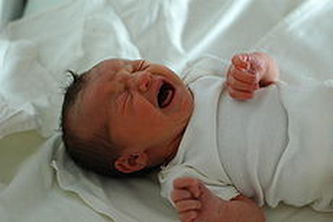 The Zika Virus
The Zika virus is transmitted by a certain type of mosquito (Aedes aegypti). There are some reports that perhaps it can be transmitted sexually, but it is unlikely and, like many aspects Zika, unconfirmed. In about 80% of cases there are no noticeable symptoms of infection. When a person does become sick from Zika exposure, symptoms are usually mild.
Until recently, the virus was not thought to be much of concern. Now it has been clinically linked to birth defects in women who were infected during pregnancy.
Exposure to the Zika virus in pregnancy appears to cause microcephaly in many cases. Microcephaly is a condition where the baby's head does not grow to full size. In 90% of microcephaly cases, there are severe mental and physical disabilities which require that the child has specialized care for life. In Brazil there are typically under 200 cases of microcephaly each year. From October 2015-January 2016, there were around 3,500 babies born in Brazil with microcephaly. 270 of these babies are confirmed to have been born to mothers that contracted Zika in pregnancy.
How Bad Is It?
On Monday, the World Health Organization declared Zika a "public health emergency of international concern." They have declared this emergency three other times in history. Once in 2000 for H1N1 and twice in 2014 for the Polio outbreak in Pakistan and the Ebola crisis in Africa.
The Zika crisis is potentially a lot worse than the others for a number of reasons. There is no way to contain Zika (as in isolation of the sick) and there is no vaccine. The effects, for pregnant women, their families, and their babies, can be life-long.
Scary Math
An estimated 1.5 million Brazilians have been infected with Zika since it was brought to the country in 2014. If we pretend that all of those were infected in a twelve month period, using Brazil's birth rate, it means that 16,875 women were infected with Zika during their nine month pregnancy.
At least 3,500 cases of microcephaly were reported in the last 4 months. In four months' time, according to my scary math, 7,500 infected Brazilian women had babies. Using these numbers, none of which are definitive, being infected with Zika while pregnant means a 46% chance of having a baby with microcephaly.
Pregnant with Zika
The announcement that Zika and microcephaly are linked has led to wide-spread panic in Brazil. Pregnant women want to know if they have it. They want to avoid getting it.
Unfortunately, many women in Brazil live in poverty, in slums without running water. Avoiding mosquitos is impossible.
Reliable birth control may also be difficult to obtain.
A test for Zika costs 900 reais in Brazil–more than the monthly minimum wage—and it only works in the first week of infection. All tests for Zika can give false positives; they can be confused by antibodies from past infections and vaccines.
Abortion is illegal in Brazil, except in cases of rape or when the life of the mother is at risk. The country is debating abortion laws again in light of Zika and microcephaly.
Reuters quoted Debora Diniz, a law professor leading a campaign to get an abortion exception for Zika mothers: "We will soon have a generation of poor women whose destiny will be to look after extremely dependent children full-time."
The Brazilian government has deployed its military to deliver insect repellant to 400,000 pregnant women.
Columbia, just north of Brazil, has already made an exception in the abortion laws for Zika patients.
Officials in El Salvador, where abortion is illegal even to protect the mother's life, have encouraged women not to get pregnant for at least two years.
Dangers in the U.S.
Authorities and scientists do not expect Zika to spread rapidly through the United States.
The CDC says that other outbreaks of other diseases caused by the same type of mosquito have been small in the U.S.
Even if it does spread in the U.S., it will likely be a lot less severe of an outbreak than they are experiencing in central and South America. We have running water everywhere. Most of us have easy access to screens, air conditioning, and insect repellant.
And most women in the United States have easy access to free or inexpensive birth control.
Living in the United States we are protected from a number of horrors. It seems that protection probably extends to the risk your pregnancy has from a mosquito, but that is not a decision for anyone but you to make.