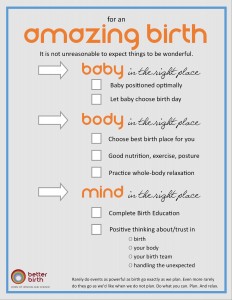 Oh no...This form doesn't exist. Head back to the manage forms page and select a different form.
You get…
The Amazing Birth Checklist
More free stuff periodically
Notifications about big sales
Cool birth info + research
I love having handouts for clients, for my CBE classes and ICAN meetings. The handouts I've gotten from Better Birth Graphics just make my life easier and help me get my point across in an eye catching way.
-Doula Sarah
I do not spam or sell your email, I barely get around to getting the newsletter out.
If you're a birth professional, you may use the free files with your personal clients only. They do not go on the web (social media, blog, etc.)– thanks!